Our History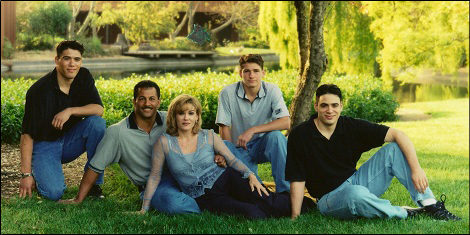 My wife and I started ProSteam in 1994. I was working for a local competitor and was dissatisfied with the level of service that I was able to provide. The workload was simply too large to offer quality cleaning to anyone we serviced on the route.
Seeing this void of service in our industry, I felt that the only way to provide quality service was to open my own company.
Today I have been fortunate to create a long list of loyal clients, some of which I've watched become parents and grandparents.
Since starting, I've added several different services as my client list grew. Tile and grout, upholstery, hardwood, decking, counter tops and shower enclosures are all part of my regular services.
Our Mission
Above everything else, my clients know that when they open their door, the face they see is my own.
I'm very proud to be at every job that I do and wouldn't have it any other way.
Over the years, I've added every tool and top flight piece of machinery that  I can buy, so that I can continue to provide the finest most thorough service in our industry.
Larger companies are too handcuffed by their bottom line to outfit their trucks with such expensive machinery.
When you call to book an appointment , you will always speak to either myself or my wife.
Any technical question you can possibly have , we will always be able to field.
We look forward to adding you to our valued client list.