Step 1: Pre-inspection
The carpet, fabric or tile is fully inspected to identify fiber type as well as potential challenges, to optimize results.
Step 2: Vacuum, vacuum vacuum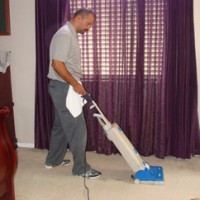 It's very important to pre-vacuum with an industrial machine to remove as much soil as possible in its dry state (dirt & water make mud)
Step 3: Pre-condition traffic areas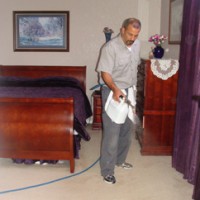 A solution is applied that loosens and suspends particulate soil and spots for easier removal.
Step 4: Spot Treatment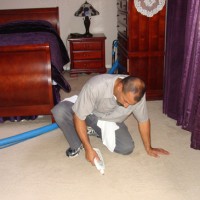 Some spots require special care. We carry a wide variety of solutions for specific spots.
Step 5: Steam Clean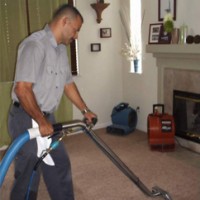 Our extraction system is among the most powerful and advanced on the market, producing constant heat over 230° Fahrenheit.
Step 6: Neutralize
We balance the pH of our final rinse so that the carpet is free of residue. Not doing so causes the fibers to attract soil unnaturally.
Step 7: Speed Dry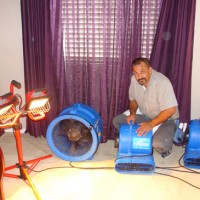 We use high velocity air movers, so the carpet can dry as quickly as possible.
Step 8: Post-grooming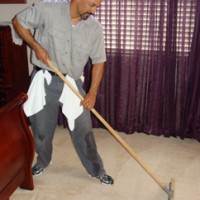 We brush the pile after cleaning, so that it dries and cures in the proper direction.
Step 9: Post-inspection
A thorough walk-through is done to ensure a proper cleaning job.
Step 10: Traffic Lane Paper
We put paper down in walkways, so you can move around without soiling your carpet while it dries (my customers love this!)
Our Philosophy
Most importantly, I clean each and every job myself, because I feel that every job is a self portrait and I autograph my work with excellence every time I go into somebody's home. That's why I will not leave a house until I'm proud of the work I've done.