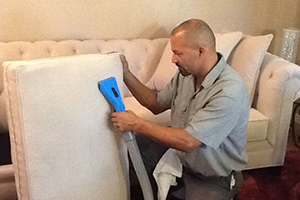 Pet stains and smell? No problem. ProSteam handles it all from carpets to upholstery.
ProSteam has been providing upholstery cleaning services to folks in Sonoma County for decades! If your couch, chair, or other furniture is in need of some deep cleaning, we can get the job done.
We've been cleaning upholstery for over 20 years. When we started out in 1994, we aimed to provide the level of service that we just didn't see available in the area. Today, we continue that commitment to service.
Our owner, Mike, shows up to every job, ensuring the quality of service and the results that you deserve. There's nothing more important to us than our customers—without you, we wouldn't be able to do what we love!
If you need an expert upholstery cleaner in the Windsor or Santa Rosa area, don't hesitate to give us a call or fill out the form to the right! We'll get in touch with you as soon as possible.