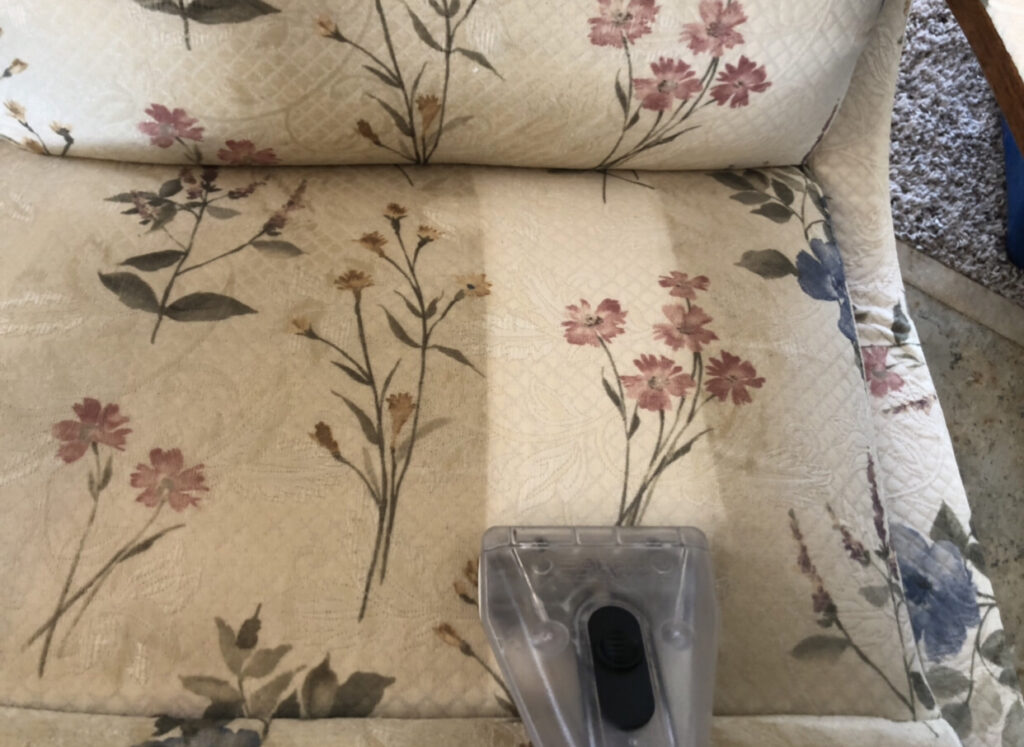 Safe Upholstery Cleaning
Upholstery cleaning easily has the longest , steepest learning curve of any service in the cleaning industry.
It's crucial to hire someone with years of experience and training when considering cleaning any upholstery textile.
An inexperienced cleaner can do irreparable damage to not only your upholstery but also surrounding surfaces if they are not careful to take precautions.
We carry a variety of cleaning agents and tools so that our cleaning efficacy is maximized but also keeping safety at a premium.
Additionally, we carry pop up tables so we can clean individual cushions without creating a mess or cause damage to flooring.
Personally, I have 30+ years of experience in the field and am regularly sought out by other companies who are faced with cleaning challenges for high end textiles that they or their employees are uncomfortable cleaning.
As with any of our services, we employ high velocity air movers so as to dry furnishings as fast as possible to get you using your home again.
As the owner, I show up to every job, ensuring the quality of service and safety is at the top priority.
There's nothing more important to us than our loyal clientele —without you, we wouldn't be able to do what we love!
If you need an expert upholstery cleaner , rest assured,….you couldn't have someone with more experience in your home.
This clip shows the importance of having your upholstery Scotch Guarded…. Be sure to ask about protection when you call!